Get A New or Replaced NHIS Card By Doing The Following
The Ghanaian government established the National Health Insurance Scheme (NHIS) in 2003. The program is a type of national health insurance that was established to provide Ghanaians with equitable access and financial coverage for basic health care services.
Former President John Agyekum Kuffour's name will live on in history as the president who brought Ghana's dream to fruition.
If a person's NHIS card is lost, he or she must go to one of the organization's regional or district offices.
When a Ghanaian loses his or her NHIS card or wants to make a new one, he or she can replace it by doing the following.
For new or replacement of your card:
Contact the district office or NHIS agent at NHIS Office in your district. 
Fill a new applicant form or replacement form and pay the processing fee where applicable.
You will be issued a new ID card.
Source: www.GhanaCNN.com
I Am Angry, I Am Sad, I Am Pissed – Sam George Weeps Bitterly As He shares His Sad Story
GhanaCNN.com has chanced on an article by Honourable Samuel Nartey Goerge on social media platform, Facebook and it reads:
Yesterday evening around 8pm, I got a call and messages from an Assemblyman in my Constituency whilst I was at church that his 12 year old son had been rushed to the Battor Catholic hospital in the morning. The situation had been deteriorating and a decision was made early afternoon to transfer the child to Accra.
Calls were made to Korle Bu Teaching Hospital but they refused to accept the child that there was no bed. Calls were made to 37 Military Hospital and they agreed to take the child. This was about 3pm. Then the next hurdle began. The National Ambulance Service was called to transport the child. Getting the Service was another issue entirely. After getting the service, they insisted that they cannot move the child until they got their own independent confirmation from 37 Military Hospital. For well over 5 hours, they could not get anyone from 37 to confirm.
It was at this point the Assemblyman in desperation called me. I quickly reached out to my Colleague and Brother Samuel Okudzeto Ablakwa who is the MP for the area to see if he could intervene with the Battor Clinic. He immediately called Dr. Atuguba who is the Head of the facility and put me in touch with him. It became clear quickly that Battor had done all they could and it was in the hands of 37 Military Hospital.
Hon. Ablakwa again called a Constituent of his who is a doctor at 37 to see if he could help us. At this point we had finally gotten an ambulance on standby to convey the child. By the time we got a Doctor at 37 to get involved and give the all clear to the ambulance service, the little boy blacked out and could not be resuscitated. He died at 10:05pm.
Why it would have to take 2 MPs to find a bed for a dying child who needed critical medical care has deprived me of sleep. Why we have ambulances that cannot move because there is no system in place to let them know where to go anger me. Why we have a world-class facility like the University of Ghana Medical Centre with so many empty beds rotting away beats my understanding.
Yet another needless death. Should you know a big man somewhere for you to get the basic necessities? This death has really pained me. It has left me bitter at the system. It has left me angry at the #FixYourself folks. How could the Assemblyman or his 12 year old fix this issue?
The Republic is indeed very sick and needs to be fixed. How much longer can we go on like this. May the soul of this little child whose only crime is to be born Ghanaian rest in the bossom of the LORD.
Source: www.GhanaCNN.com
Reasons Why Sammy Gyamfi Ignored NPP To Join NDC Finally Revealed – Full Details
Samuel Gyamfi, also known as Sammy Gyamfi, is a young, bright lawyer who serves as the communication officer for the largest opposition party, the National Democratic Congress (NDC).
He was born on March 28, 1989. Sammy is from Sunyani in Ghana's Bono Region, but he has spent almost his entire life in Kumasi.
He attended Kwame Nkrumah University of Science and Technology (KNUST), where he was very active in politics.
Sammy was always around members of the New Patriotic Party (NPP) at KNUST's Unity hall until he experienced discrimination and intolerance from members of the TESCON group. As a result, he found the NPP unappealing.
He then became a member of the NDC tertiary group TEIN. Sammy won the hearts of several TEIN-NDC KNUST members due to his outspokenness, intelligence, and in-depth political knowledge. He was highly hailed by all.
Sammy Gyamfi rose to become the President of TEIN-NDC KNUST between 2011-2012. His name was known throughout the Ashanti region, prompting the then-Mayor of Kumasi, Mr. Kojo Bonsu, to appoint him as the spokesperson and public relations officer for the Kumasi Metropolitan Assembly (KMA) between 2012-2016.
Source: www.GhanaCNN.com
5 Mistakes Of President Akufo Addo In 2021
His Excellency President Nana Addo Dankwa Akufo Addo, is repeating the same mistakes that were made by Former President John Dramani Mahama of the National Democratic Congress (NDC).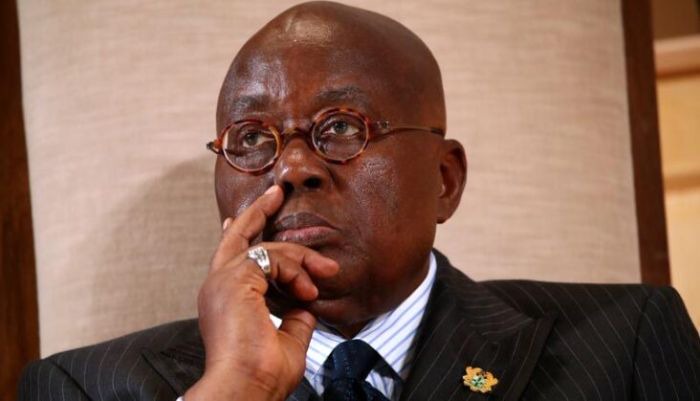 These mistakes led to the unprecedented defeat of John Mahama. For a sitting president who was defeated in a run to his next term in office as president was unprecedented.
Former President John Dramani Mahama made these five (5) mistakes, and it led to his 'disgrace' but it surprises me His Excellency President Akufo Addo is doing the same mistakes. These mistakes include:
1. Family and Friends Government
John Dramani Mahama surrounded his leadership with family and friends, and this can even be seen in our previous governments like that of former president John Agyekum Kuffour as he appointed his own biological brother as Defense Minister among others.
One may argue that this is normal and its not new in our political discourse, but I am also of the view that these are the mistakes that our political leaders make because the ordinary Ghanaians vote against presidents in their next election, this is because they are of the view that the president and his entire family are enjoying while he or she stood in the scorching sun to vote for him or her as president.
2. Dumsor
Currently, the stronghold of the New Patriotic Party (NPP) which is the Ashanti Region of Ghana, is in total darkness. With this I mean the good people of the region are experiencing electricity cuts which is locally known in typical Ghanaian language as 'dumsor'. This has caused workers in the region to talk against the Akufo Addo led administration. During John Mahama's era, the stronghold of the National Democratic Congress (NDC) did same as they even went to the extent of demonstrating against Mahama led government for neglecting the region when it comes to roads.
3. Disrespecting Teachers
During John Mahama's era, the Deputy Minister of Education at the time thus is the year 2016 was Samuel Okudzeto Ablakwa. In the wake of scrubbing the teacher trainees allowance, some of the utterances of the minister really angered teachers and it was that same anger that transpired in the NDC's teasing defeat in the 204 presidential elections. Okudzeto was very disrespectful to teachers and the NDC party in general.
President Akufo Addo's former Education Minister, who was in the shape of Honourable Matthew Opoku Prempeh was making these same mistakes and I strongly believe it is the reason why he has been changed from Education Ministry to that of Energy Ministry. Teachers for al we know determines who wins the presidential elections in Ghana. This is a fact.
4. Failure To Increase Government Workers Salary In 2021
In the beginning of the year, public sector workers were demanding an increase in their salary since the government had plans of increasing tariffs and the prices of fuel. Government workers are really in pain over this as many public sector workers planned their year with the new increment they were expecting that never came. John Mahama did same when he was expecting to increase public sector workers in 2015 of which he failed to do so after increasing fuel prices for three times in row for that particular year.
5. Appointing Arrogance DCEs and MCEs
The arrogance of John Dramani Mahama appointees caused his downfall in the 2016 presidential elections. In 2021, Akufo Addo is doing the same with his appointees. These appointees are intolerant to the media. The District Chief Executives have been appointed by President Akufo Addo only aims at selecting someone from the party while not bringing into perspective the interest of the people in that same district.
Source: www.GhanaCNN.com