Meet The Popular Ghanaian Actress Who Was Paid GH¢2 For Her First Movie – Photos
Kumawood's sweetheart, Felicity Ama Agyeman, is a Kumasi-born Ghanaian actress, entrepreneur, and brand ambassador who is popularly known in the Ghana Movie Industry and on television commercials as Nana Ama McBrown.
Nana Ama as affectionately called has grown to become one of the home-known names in Ghana as far as the Kumawood and Ghallywood movie is a concerned.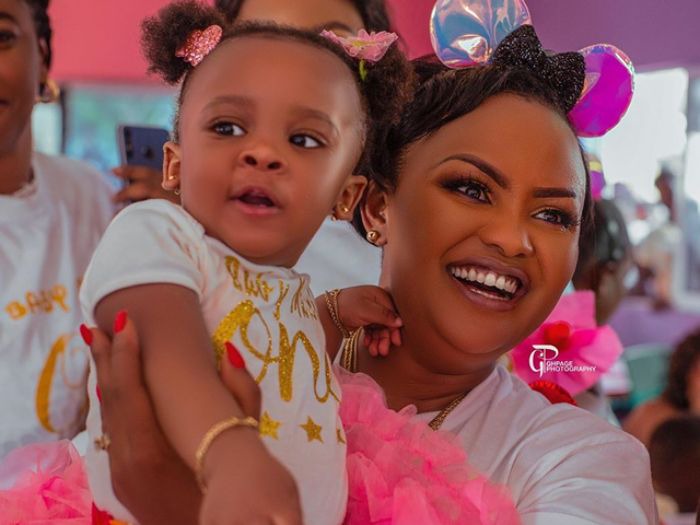 From a humble beginning, Nana Ama has started her acting career from what I will refer to it as a miracle.
According to the seasoned actress and media personality, she was part of a movie but not necessarily an actress and there were no plans of such nature in her plans as far as sincerity remains her pride.
Nana Ama categorically said that she was part of movie care that was shooting a movie dubbed 'That Day'.
Accidentally but miraculously, the driver who was meant to drive Fred Amugi a veteran actor from Ghana in the said movie was nowhere to be found when it was time for the driver to appear in the movie scene as arranged.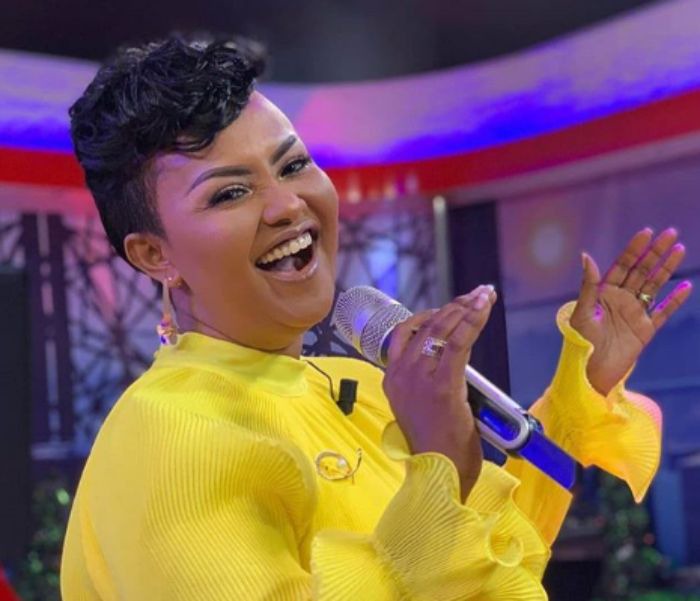 The director of the movie who was bothered but hopeful asked Nana Ama who was hut an errand girl for the crew at the time to drive the car for the robbery scene.
Young Nana Ama breath in deeply as she finally said yes, upon playing her role so well, the entire crew was shocked and wondered why she hasn't been in the acting.
From that day, young Nana Ama was graced to start playing role in the movie scenes and somewhere in her career, McBrown's role in an Akan movie titles 'Asoreba' and 'Ohiaasomawo' gave her the huge limelight as her clairvoyant talent shot her to fame.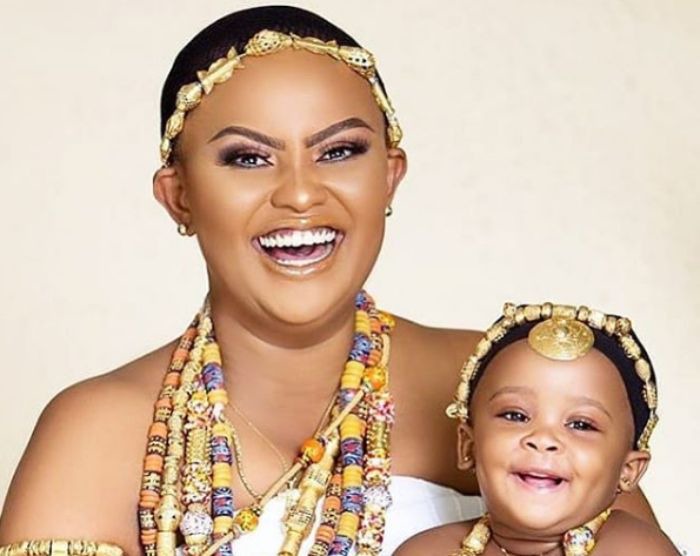 The biological of one is today one of the top-notch movie actresses and she is comparably classic since she can act in both English and Twi speaking languages.
Nana Ama in an interview made this know her lovely experience and fame that acting has brought her and her family at large.
When asked about her salary for that movie that she accidentally ended up acting Nana Ama McBrown said:
"I can't recollect and I don't it was huge that much because I remember I only had 2 cedis only in today's currency on me as at that time as I got home."
Source: www.GhnCNN.com
I Used To Sell Waakye In UK- Sista Afia Recounts Her Hustling Days
I Used To Sell Waakye In UK- Sista Afia Recounts Her Hustling Days
Francisca Duncan Williams who is mostly known in the Ghana showbiz fraternity as Sista Afia has narrated her inspirational story as she recounted her hustling days in the United Kingdom before breaking into Ghana's showbiz industry.
On United Showbiz monitored by GhanaCNN.com, popular musician Sista Afia told Nana Ama Mcbrown she used to sell "Waakye" in the United Kingdom where she first met the rap king, Sarkodie.
According to her, upon meeting the Sakordie, she had to struggle her ways to get him to take a picture with her which she succeeded in doing which the rapper tweeted the picture on his verified account.
"I used to sell waakye in the UK before I became the Sista Afia today. And oneday l had the opportunity to take a picture with Sarkodie when he visited the UK for a concert. It has been an incredible journey for me as an artiste", she said.
Sista Afia is an Afro-pop musician who made her first debut single with highlife singer Bisa Kdei on the song 'Kro Kro No' in 2015 and has since been a force to reckon with in Ghana's entertainment industry.
Source: www.GhanaCNN.com
(Video) Medikal And Paeday Caught Gambling With 2021 FIFA Game
(Video) Medikal And Paeday Caught Gambling With 2021 FIFA Game
Hip pop rapper, Medikal succeeded in [email protected] the El Presidente, Paeday during one of their FIFA Games.
In the video spotted online, the two were playing a FIFA Game which they usually add money to it for the winner to take.
Medikal just whipped Paeday and took all that money making Paeday feeling unhappy and confused.
Video below;
 

 

View this post on Instagram

 
Source: www.GhanaCNN.com
Princess Shyngle Drops Her Hot Naket Photo And Her Male Fans Can't Stand It
Princess Shyngle Drops Her Hot Naket Photo And Her Male Fans Can't Stand It
Popular Gambian actress, Princess Shyngle has shared racy photos of herself on social media in which she appeared almost naket.
Princess Shyngle was captured in a wine-colored dress that almost exposed her private parts.
The controversial actress cum model, Princess Shyngle has always been in the news for all the controversial reasons. 
The dress has a one-sided split which fully showcased her fleshy thigh and hips, moving up to her waist.
She rocked a pair of white heels and a sling bag to match.
In what appeared as though she went shopping, the actress posed for the cameras in a background that seemed like a mall.
After sharing the photos on social media, she disabled the comment section to prevent individuals from commenting on her post.
The truth is, this dressing of Shyngle is no news as she is popularly noted for unapologetically showcasing her curves on social media.
 

 

View this post on Instagram

 
Source: www.GhanaCNN.com