A Company Director At 29, How Adetola Durojaiye Rose To The Top In Five Years
A Company Director At 29, How Adetola Durojaiye Rose To The Top In Five Years
Adetola Durojaiye, Director of Business & Strategy at Syracuse Africa, has had a very interesting career path that, almost ironically, did not kick off as the start of his career in the marketing industry.
Despite the fact that his entry into the world of marketing was quite unplanned, it turned out to be an exciting and passionate adventure across both local and international scopes.
Even more astounding is his fast-paced career trajectory and growth within a very short period of time. Within 5 years, Adetola rose through the ranks from being a modest social media manager, a job that was initially a hobby, to becoming the Manager and eventually the Director of Business and Strategy at a top Pan-African agency charged with managing over 30 local and international brands in the industry, over time. He has, to his credit, spearheaded the marketing innovations in many popular brands, leading to the bagging of several awards like the 2021 BoICT Awards- Best Selling High-End Smartphone of the Year (OPPO Reno Series), the 2021 GAGE Awards – Online Campaign of the Year (#ShotOnOPPO) and the 2019 Nigerian Tech Innovation & Telecoms Awards (NTITA) – Emerging Smartphone Brand of the Year.

As a leading Marketing strategist in his industry, his marketing experiences stretch from the tech industry to the FMCG and finance industry, proving that his skills are not industry-specific but core competencies that will stand him out anywhere. Quite literally, anything Adetola Durojaiye touches turn to gold.
Adetola Durojaiye's journey into digital marketing although unplanned has turned out to be quite an exciting adventure. In his words, "My journey into digital marketing is something that was unplanned. It was something that was available by the time I was a job seeker. I was very social media savvy. I had a huge following on Twitter, in particular. As a result of my large following and how I was able to create conversations on Twitter which got a lot of engagements, I attracted people in the marketing industry who wanted to work with me as a consultant and those who wanted to employ me. When I was made an offer to work with some of the leading agencies, I couldn't refuse. It is difficult to get a job in Nigeria. I took it, and it became something that I enjoyed. Digital marketing is something that is the mother of all marketing. Social media marketing is a branch of digital marketing. Because I enjoy social media, it made me enjoy digital marketing. It also helped me to grow at a very fast pace. It's been 5 years and seven-eight months now I have gotten around 4-5 promotions within the industry. So it has been a good one."
For Adetola, his belief is that entering into the marketing industry requires not just knowledge but a passion for social media since it is a dwelling place of customers and customers are the lifeline of any brand or business. "Whatever you are trying to sell, the end user is what matters. If you place a good enough priority on this consumer you will be able to thrive."
Moving forward, the director clarifies a common misconception between what is known as 'marketing' and 'digital marketing.' He says, "There is a big difference. I have had a couple of experiences where people ask me what I do and I respond that I am a marketing strategist and then they go "all these marketers." They mean that when they employ you as a salesperson and give you targets. But digital marketing is much more than that. It is about building brands through the use of digital platforms. It is about building brands, connecting them with their consumers, and connecting consumers with brands as well. It is also the cheapest means to reach your target audience or consumers. Marketing today is way bigger than what most people know it to be. It is to get people to know more about your product in a way that would benefit your brand. If you do a video, for example, and post it on social media you would probably reach more people than TV because digital has more coverage. You can also take advantage of modern technology like data because now you can know where people are watching your videos, and how people from the North are perceiving your video in English or Hausa. Digital marketing makes marketing a lot easier and cheaper than conventional marketing."
Practicing marketing in a place like Nigeria showcases the viability of the industry seeing as there is a lot of competition on the ground. In his opinion, this is what has made the industry not only thrive but greatly improve, especially with the new generation of Gen Zs. "I have to say that influencer marketing in Nigeria right now is fantastic. You have to appreciate what influencers and content creators are doing. In terms of the content, they are producing it is almost on the global level, looking at the camera quality, voice quality, and recording capacity. Many of the influencers in the UK and the US are also of Nigerian descent. Nigerians are doing amazing when it comes to influencing. I am a big fan of what they do and I have had the opportunity to collaborate with a lot of them. As a marketing strategist, you are required to come up with different strategies that sell your brand. You need to put out communications in different forms. The consumer is always what matters and some of them are not going to be convinced until they see someone they trust talking about it. Influencers are who people trust because they follow them every day. For instance, if Rihanna is tweeting about a lip gloss you will see fans who will say "If Rihanna is using this I definitely have to use it.
"Influencers have a large influence on the audience compared to what even your ad will get you. If you were to see a video about some random person, you would probably pay more attention to a video with a celebrity, especially the one you follow and love what they do. If you are following them for a reason, you will most likely buy into the brands that they endorse. Influencers are a mouthpiece for many brands. Some influencers would not also take up gigs or jobs from brands that they themselves don't trust. What you see today in the influencer community is just the tip of the iceberg. The next five years in Nigeria in the influencer industry are going to be explosive.
However, society has become more sensitive than before. "…For example, if you were to create a video about Maggi and you place a woman in the kitchen, you could have people challenging it, "are you saying that only women are supposed to be in the kitchen?' These are some challenges that the industry has had to adapt to, and it is doing so fairly well, but still way behind in comparison to the international industry. 'I would say the industry has grown well but we are still behind international agencies. One of the reasons is that they have more things to work with; I will also say a richer audience to work with. The purchasing power in Nigeria is quite low. It makes it very hard to sell expensive products and hard to target the core audience for these expensive things."
His approach to marketing is unique and tailored to the many brands he has worked with while taking into cognizance his team's strengths and weaknesses. "I have worked with both local and international brands across different industries, mostly smartphone companies, I would say many brands have their guidelines that you have to follow in creating whatever strategy that you are creating. As a marketing strategist, I will take this and try to create what works for them. One of the stumbling blocks that you will face as a digital marketer is the brand guideline which often will box you into a place when trying to come up with ideas. Sometimes many of these people are also flexible.
"The biggest lesson is that what makes a beautiful campaign is your team. When you have the right team and your people are able to synchronise it is always easy. You never can tell who is going to bring out the best idea. It could be the intern. Most of the time it may not even be the manager that brings out the best idea. It is mostly the junior ones that are not thinking inside of the box because they are not as restricted since they have less communication with the client, for example. However, as the manager, you are able to take their idea and transform it or flesh it out in a way that does not violate any brand guidelines. I think your team is just as strong as your marketing campaign. The team goes into your deployment because many times when we want to execute a campaign, we need more hands than we already have and that is what makes a great campaign. One of my best campaigns was one where I had over 100 people on the team."
Speaking on the Nigerian policy environment, Adetola opines that "The current policies are not exactly bad. However, there are rumours of the federal government trying to censor how people place their ads on social media. The government is not in control of social media. Hence, it is hard for them to monitor adverts on the different platforms because they are not Nigerian-owned or affiliated with Nigeria apart from the fact that they are available in Nigeria. The government is trying to police it and I don't think it is necessary because we already have quality control where they check every ad to make sure you are not violating certain rules.
The other challenge is when you are trying to get approval for a billboard, you have to go through several approval processes. For example, if you are a food company, NAFDAC has to approve the video and you still have to get approval from APCON. It is just a long process. If it can be made easier we can have a more viable environment for people to succeed and it will eliminate a lot of frustration coming from government officials and clients. One of the things that NAFDAC has done on their part is that you can send them a script before you shoot the video so you do not waste money on your video. I think the government is doing very well but it can be better."
Source: www.GhanaCNN.com
Otunba Cash Biography, Lifestyle, crime, and Net Worth
Otunba Cash Biography, Lifestyle, crime, and Net Worth
Otunba Cash Biography
Otunba Cash's real name is Emmanuel Aneke. Hails from an Igbo community judging by his name. There is no official record of information concerning his backgrounds like date of birth, age, and family.
Reason being that, Emmanuel Aneke aka Otunba Cash got media attention for the wrong reason. He was caught in crimes related to hacking and fraud.
Otunba Cash Lifestyle
Otunba Cash before now was the talk of social media platforms. He displays his wealth unapologetically. On Instagram, he would post pictures of himself in cars worth millions and multi-million houses. The cost of his clothing would break account cheques. This level of affluence got Emmanuel the name "Otunba Cash". Otunba cash translates to "a cash villa" in the Igbo language.
Well, before you make consider making him your role model, his source of money was not legit. Otunba Cash was involved in large-scale fraud and email account hacking. During his arrest, several luxurious cars, 17 smartphones, 15 sim-cards, 3 USB memory, 4 computer devices, $85,000, €5,000, expensive necklaces and bracelets. Rolex wrist-watches and implicating documents were recovered.
Otunba Cash Crimes
Emmanuel Aneke aka Otunba Cash was the CEO of Instanbul Entertainment, Nigeria until he was connected to fraud and email hacking.
Otunba Cash was arrested alongside his gang members in Turkey for a $1.4million scam which they carried out in Denmark. His gang members include; O. Popoola, A.A Oyemade, A.T Fajolu, and B.O Balogun.
Otunba Cash doom days began when the Danish police mailed the Turkish police on 9th May 2018 via Interpol, informing them of unauthorized access into GM-Plast Company's e-mail. The mail included proof that the company paid huge sums into a bank account based in Turkey. An investigation carried out by the Turkish Cybercrime Department led to the arrest of one Turkish citizen whose companies were used as a front. Further investigations into the matter revealed the Nigerians who were the brains behind the fraud scheme.
The Turkish police carried simultaneous operations in Istanbul on 18 October 2018, which to Otunba Cash's arrest. Emmanuel Aneke aka Otunba Cash was eventually arrested in the luxury hotel he was staying with gang members
Both Otunba Cash and his gang members were all accused of hacking international companies' emails by phishing. They would learn the modus operandi of their target companies and create duplicate websites to scam clients.
Emmanuel Aneke hacked the emails of the unsuspecting companies that made international trades and cloned payment invoices. His gang will further trick the companies into making payments into their cover-up companies.
Otunba Cash Net worth
Otunba was a entrepreneur, CEO of Instanbul entertainment, before he was connected to fraud he committed. Prior to his arrest, Otunba Cash Net worth was an estimated $500,000.
Source: www.GhanaCNN.com
I Would Never Leave A Marriage Because Of Cheating – Patience Ozokwo
I Would Never Leave A Marriage Because Of Cheating – Patience Ozokwo
Nollywood actress, Patience Ozokwor, popularly known as Mama G, has explained why she would never advise anyone to leave a marriage because of infidelity.
Patience Ozokwor, popularly known as Mama G, has explained why she would never advise anyone to leave a marriage because of infidelity.
The veteran actress made this assertion during a popular cooking show, "Mercy's Menu", hosted by her colleague, Mercy Johnson Okojie.
According to Mama G, she would not allow anyone to leave their marriage for a "Visitor".
"Would you advise anyone to leave if there's infidelity?" Mercy asked.
"Me, I'm not going to leave my house for anybody, you are the visitor that came in. Find your way out", Mama G replied.
"I will so hold my family, so polish it, and sweep out all the debts, and then had a peaceful home again."
Mercy further asked; "even when the infidelity is constant?"
"If infidelity is constant, it is the one that is an infidel that should go out. I'm not leaving my house for anybody," Mama G replied again.
The film star also spoke on why she wouldn't advise divorce in marriages but separation instead, adding that God is not against separation but he despises divorce.
"God is not against separation. What God doesn't want is divorce. God is not saying we should not divorce because sometimes he does not know that we have violated – No," she said.
"Coming from a Christian background, we are not allowed to divorce.
"If you pray and the man turns around to become something else, escape for dear life because it is only those who are alive that can tell the story. When you are dead, nobody can tell your story for you.
"For me, marriage is forever till death do us part. That is the way I brought up my children. What we have today baffles me.
"I feel for the children that they're giving birth to because I don't know how they would learn something better from their parents."
Source: www.GhanaCNN.com
Between Genevieve Nnaji And Omotola Jalade Ekeinde – Who Is Your Favourite?
Between Genevieve Nnaji And Omotola Jalade Ekeinde – Who Is Your Favourite?
Nollywood's sweetheart, Omotola Jalade Ekeinde is a celebrated Nigerian actress, fashion icon and a mother. Omotola has her film debut in 1995 and the leading actress has appeared in 300 films, selling millions of video copies across the globe.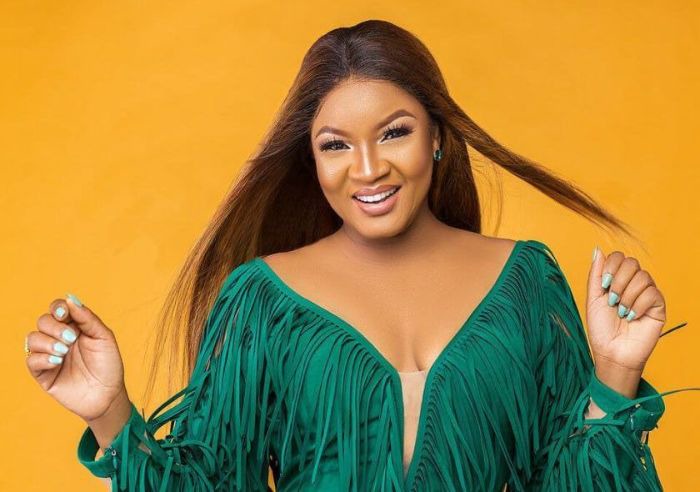 Omotola Jalade Ekeinde MFR is a Nigerian actress, singer, philanthropist and former model. Since her Nollywood film debut in 1995; the leading actress has appeared in 300 films, selling millions of video copies.
Nigerian top-notch actress, movie producer, and director, Genevieve Nnaji is one of the enviable stars in Nollywood. She won the Africa Movie Academy Award for Best Actress in a Leading Role in 2005, making her the first actress to win the award.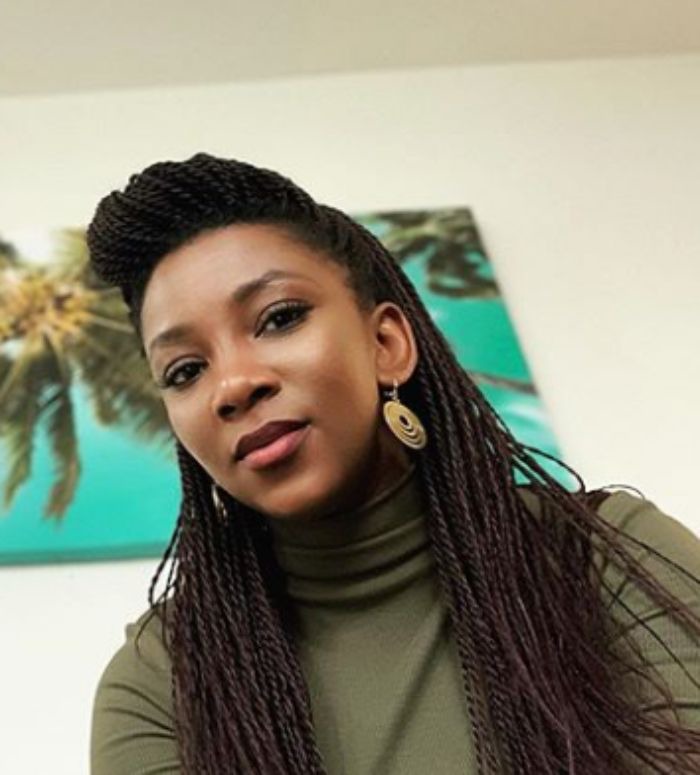 Genevieve as affectionately called is one of the enviable actresses in the country, and she is rated as one of the richest actresses in the country.
GhanaCNN.com is asking from readers across Opera that Between Genevieve and Omotola who is more beautiful?
Source: www.GhanaCNN.com