If You Want A Responsible Husband For Your Daughter – Then Don't Accept Men From These Regions
If You Want A Responsible Husband For Your Daughter – Then Don't Accept Men From These Regions
Back in the days parents were the only traditionally accepted individuals who could go behind the grossly tag and find respectable, responsible and hardworking ladies for their sons but in today's modern day and dynamic world, the narratives have changed.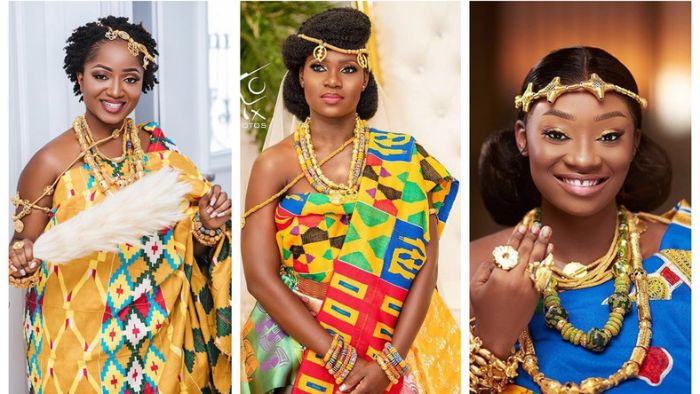 When it comes to choosing a responsible man for a daughter, it only comes with an attempt from the man's family be it his father or uncle who will accompany the man with a schnapps according to Akan traditions and customs to officially announce their interest in a lady.
With this first attempt that mostly came with an approval of the daughter, the father of the lady will send his wife to call their daughter whose consent is highly respected in this regard.
Oftener than not parents are in the state of dilemma when it comes to accepting a responsible, God-fearing and well-t-do man for be it a daughter who is of age.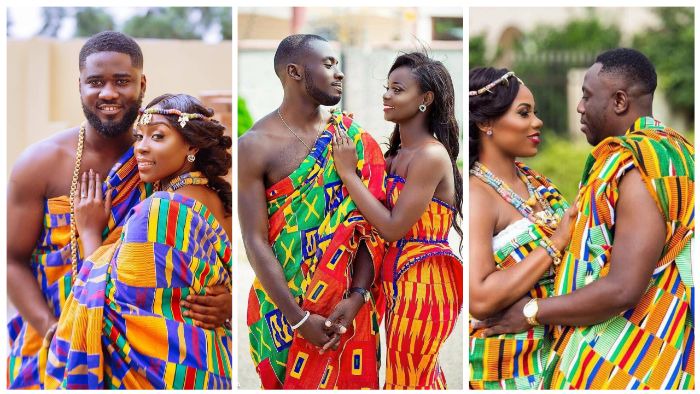 Some parents who care mostly the father and it occasional situations a 'tough' mother will question the responsibility of the man who has approached their daughter and it gets the ugly turn as they stand at the greater chance of saying 'no' to the proposal if they are not in support of the proposal.
With this if the proposal even meets the consent of the lady the parent can stand in and prevent the marriage from [progressing to the next state of the rite.
Modernization came in and it took the center state paving way for Western lifestyle to be adapted in the contemporary world of ours.
Today, two grown adults who seem tied with the tide that binds can even go on and marry through the Municipal Assembly Registration center as Wedding Certificates turns the holly matrimony into a contract.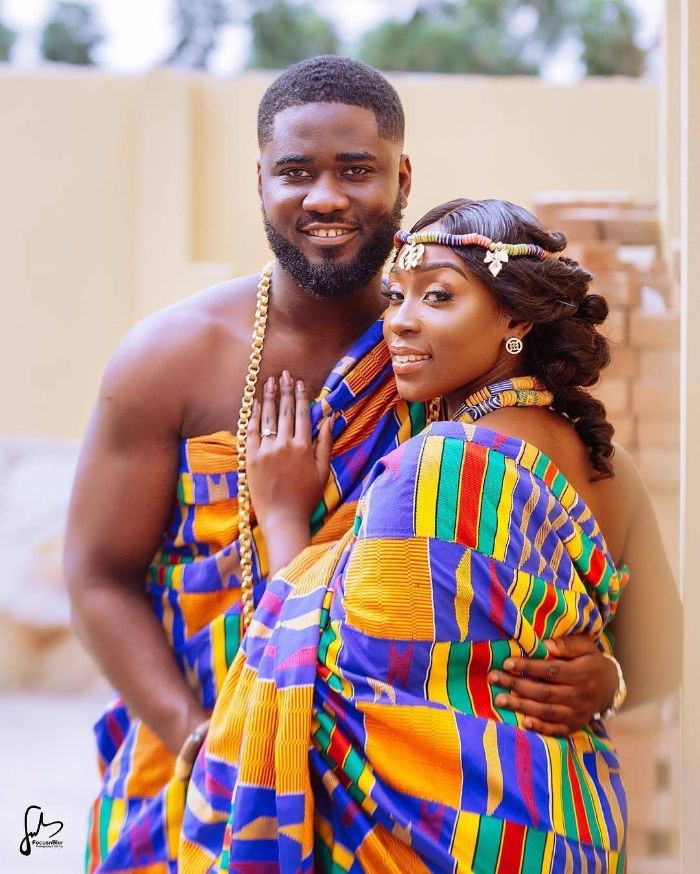 With the hustle and tussle that comes with the hard economic and high cost of living that exist in some of the sixteen (16) regions across Ghana, I will never advice parents to easily accept men who from these listed regions and I will entreat parents not to easily accept men who comes for a hand in marriage of their daughters provided they comes or live in one of these regions.
The list includes:
1. Greater Accra Region
The Greater Accra Region remains the most populated region per the statistical service report concluded on the basis of the though it is noted as the region with the smallest area out of the sixteen (16) regions of Ghana.
Noted for its name of the map as the Region with the capital town of Ghana thus Accra, the region is dominated by people from all over the sixteen (16) regions of Ghana and it's also known as the most urbanized region.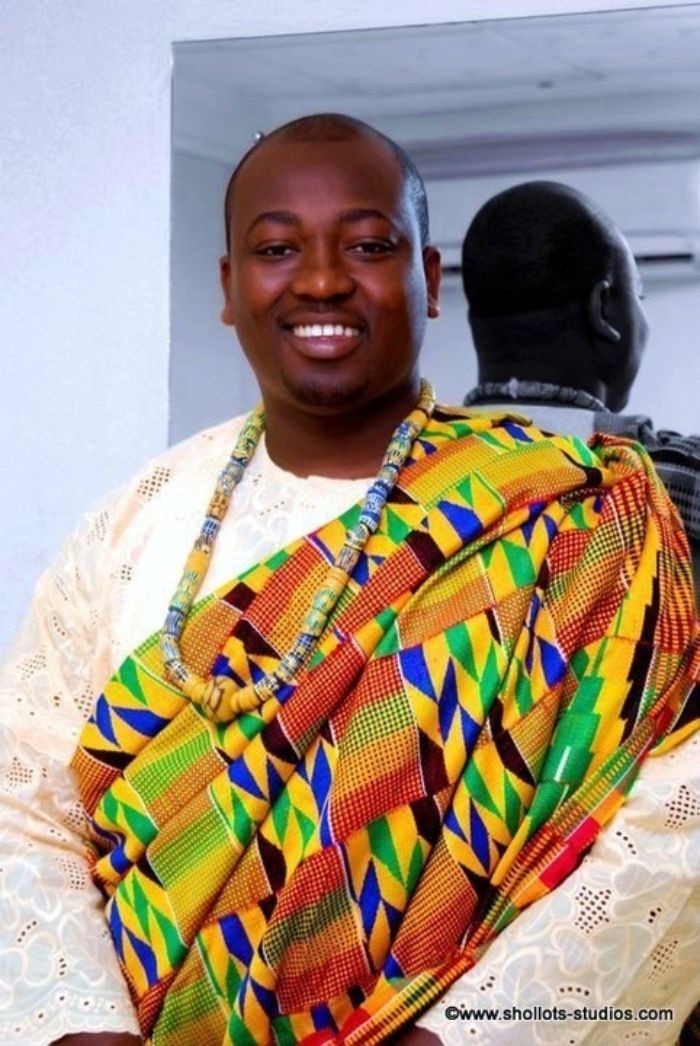 Due to this the cost of living in the said region is very high making life and living it in this region something not easy to cope with more importantly when one is unemployed. So as the saying goes, nothing is done or giving in Accra for free, I will never advise any man to give his daughter out for marriage to a man from this region is soon to be bride is not employed and ready to put certificate aside and hustle.
2. Ashanti Region
Known for its Garden City, the Ashanti Region of Ghana remains One of the most populated regions out of the sixteen (16) region in the country and it is marked won the international front as it is known for its rich traditions and customs coupled by the great heritage that surrounds the King of Kings; Nana Otumfuo Osei Tutu II who is the king of the Great Ashanti Kingdom.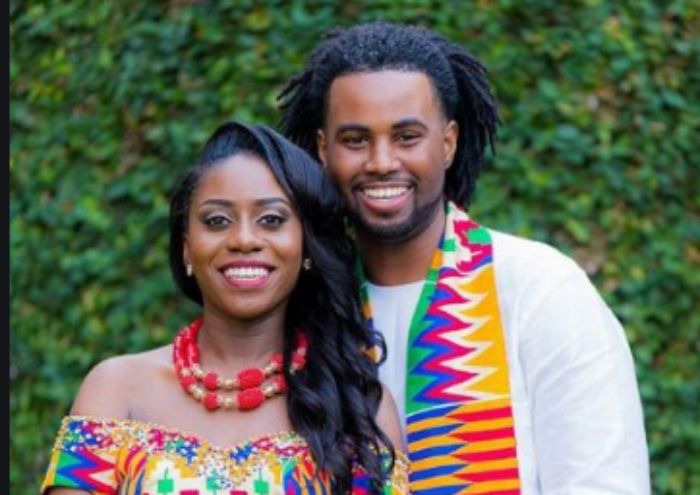 Men from this region are mostly hard-working and hate to build a great responsibility tag from their extended family making them responsible and hardworking due to the response and calls they mostly receive from their extended family.
It can be noted from the Ashanti's that men from this region do not play with their sisters at all since they are with they believe that women makes up a family and if their extended family thus if their family name will last longer on earth than it is the children of their sisters that will occupy their traditional homes as they due for the fact that the Ashanti are of the belief that between a mother and father, the father is a stranger and do not own the children but the mother does.
This is the reason why uncles (brother of a woman's children) do not joke with the children of his sisters because he is of the belief that their sisters children mostly the female ones are those will make the families name and heritage lingers on.
Before you allow your daughter to marry a man from this region or moreover a man who is an Ashanti, advise her to build a strong tide with her husband-to-be's sisters since they can make and unmake the marriage. I say this from my wit and twenty-seven (27) years experience.
3. The Volta Region
"Efo will definitely marry another woman from his tribe even if he marries three or more outside his tribe". I don't say this from hear say but I do say this from my long star in the Volta Region for over twelve (12) years. I will tell you why this saying is not a myth or an adage shared by the Akan's for saying's sake.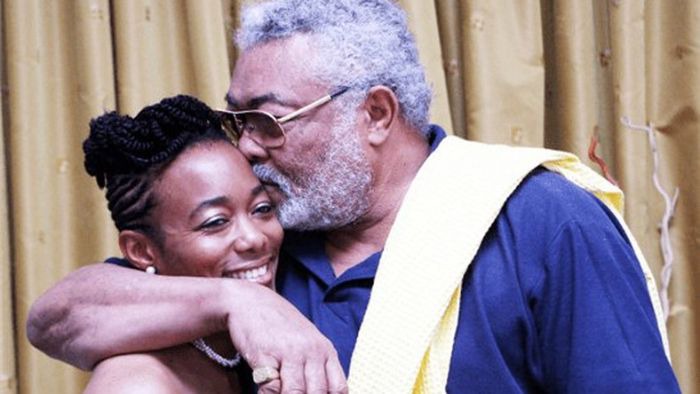 From a possible number of Ewe men that I spoke to on this said matter before proceeding to write this piece also gave me a clear reason as to why men from this region sees the need to marry someone from their home.
This also brought to my knowledge that the Ashanti's adage that say that "If the vulture from your home eats your meat, kit will definitely leave you some to enjoy". With this they mean that when you marry a woman from your home or tribe, she might in one way or the other have mercy on you for one way or the other.
This proverb is highly employed by men from this adage as they hold the view that they need someone who can also gives them pride and linger on with their tradition back home.
A man's name and respect is highly significant and lauded when they can trace a man's child from their tribe.
So if you are a parent and wish to give your daughter out to an Ewe man don't be surprise to see the man marrying another wife from his tribe. If you knew your daughter hasn't got the heart and mind to welcome a second wife to their home then she shouldn't go in the holy matrimony with him.
4. The Five Northern Region
Being married to a Northerner though I am an Ashanti, I give respect to my brother in-laws from this part of the country and I love their sense of sincerity, with this I mean men from this region are not cowards, and they stand for the truth no matter what.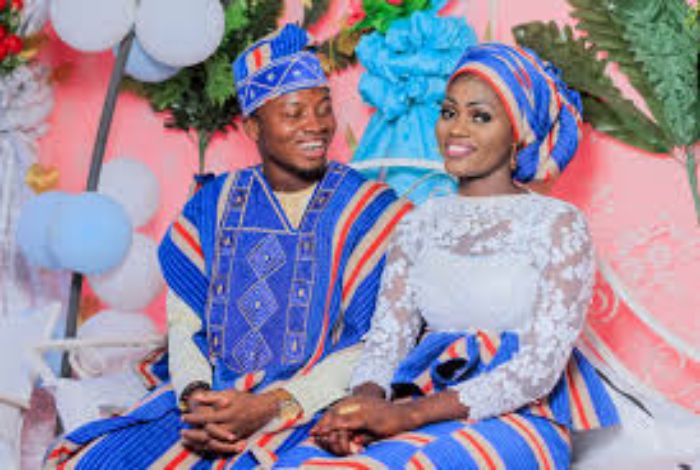 When you know your wife is not truthful to herself and cannot stay with just one man after marriage then please advise her not to go in for marriage with men from this region because it's highly prohibited for a woman married to a man from this region to cheat on her husband. It can even result in death of your daughter because of their traditions and customs.
Source: www.GhanaCNN.com
Destiny Etiko Biography, Photos, Movies, Age, Parents, Husband, Net worth
Destiny Etiko Biography, Photos, Movies, Age, Parents, Husband, Net worth
Who is Destiny Etiko?
Destiny Etiko is a Nigerian actress and one of the most popular in the Nollywood movie industry. She was born on 12th August 1989 and lost her father, Mr. John Anonde Etiko, on 15th May 2020.
Destiny got into the limelight when she featured in an award-winning Nigerian movie titled "Idemili." Idemili is an epic 2014 Nollywood movie centered on native Igbo mystics and values. The movie producers coined its name from Idemili – a place in Anambra State- directed by Ernest Obi and produced by Onye-Eze Productions.
In this post, we wrote about Destiny Etiko biography, age, career, parents, husband, and net worth. Let's look at her profile.
Destiny Etiko Biography
Destiny Etiko was born on August 12, 1989, in Udi, a famous town in Enugu State, Nigeria. Destiny is 33 years old as of the time. She was born and raised in Udi in a family of five children, three males and two females, where she is the second child.
During her early life, Destiny schooled in Enugu state at Zik Avenue Primary School for her nursery and primary education. She attended Queens school for her secondary education and obtained the essential certificates. Etiko forwarded her tertiary education in Awka in Anambra state.
Destiny Etiko attended Nnamdi Azikiwe University, where she graduated in 2012 with a bachelor's degree in theatre arts. The talented actress completed the education circle in Nigeria before diving into professional acting.
Destiny Etiko stated that she drew inspiration to act from her mother, who is following in her footsteps. Destiny Etiko's mother's name was unknown at the time of this publication before she refused media attention. We cannot categorically tell if Destiny Etiko's mum was once an actress.
Still, in an interview, Destiny Etiko said that she didn't want to make the same mistake that her mum did, leaving acting to raise a family. While Etiko received full support from her mum, her father, Mr. John Anonde Etiko, was not satisfied with her decision. He was afraid his daughter wouldn't be able to cope with acting and raising a family because Destiny prioritizes her acting career over raising a family. Sadly, on May 15, 2020, Destiny lost her father.
Destiny Etiko Career
Destiny Etiko is a Nigerian actress best known for her role in the hit movie "Idemili." Her curvy body and acting skills are an added advantage. She steered into the Nigerian movie industry, Nollywood, in 2011, registering with the "Actors Guild of Nigeria." During her professional acting conception, she featured in minor roles in several Nollywood films before landing the lead role in the movie "Idemili."
Her appearance in the "Ïdemili" movie earned her a nomination for "Best Promising Actress" during the "City People Entertainment Awards." She got more lead role opportunities from grace to grace, becoming one of the most prominent Nigerian actresses. After featuring in "Idemili," Destiny landed cast in popular movies such as
Black Xmas
More Trouble
After Wawa
Enuma
School Trouble
Madam Tyson
Fear of a woman
Breaking Chains
Saved By Love
Shattered
Source: www.GhanaCNN.com
Patrick Alwyn Biography, Siblings, Relationship with Iris Apatow and Sadie
Patrick Alwyn Biography, Siblings, Relationship with Iris Apatow and SadieWho is Patrick Alwyn?
Who is Patrick Alwyn?
The gleeful youth proposed to be in his mid-twenties is the brother to Joe Alwyn a domestic British entertainer. Both brothers became a topic for deliberation after they had an occasioned visit from music sensation, maestro, and award-winning Taylor swift.
Patrick Alwyn Biography
Gen z web sensation and brother to Joseph, Patrick Alwyn is native to England. Falling under the age grade of 21-25 there are no specific findings that give any hint on his actual date of birth. It is already apparent that he was raised in England alongside Joe and Thomas by Richard and Elizabeth Alwyn, his parents.
So far, his life experience has been a rollercoaster of events, each dragging his name back to online fame, his encounter with Taylor Swift in the year 2017 heightened his popularity factor and made him a topic for deliberation.
Patrick Alwyn Relationship status
The affairs surrounding his love life are very unsettling and irregular many speculations are supposing him to be with Iris Apatow, the little girl said to have met him in Taylor swift's show, while some counter crosses the aforesaid by stating he had already entered a relationship with stranger thing's Sadie sink
Patrick Alwyn Body measurement and physique
Patrick Alwyn stands at an estimated height of 5 feet 8 inches tall, this was a figure etched out after juxtaposing Patrick Alwyn with Taylor swift who seemed to be a few inches taller than him. Alwyn weighs 80kg in total
Source: www.GhanaCNN.com
Teni Apata Biography, Age, Songs, Parents, Career, Net Worth
Teni Apata Biography, Age, Songs, Parents, Career, Net Worth
Teni is a popular Nigerian musician whose talents have been testified by every Nigerian. Her songs are being played globally as she continues to bring new vibes and rhythm in each release.
Teni didn't rise to fame with just one single. The song that brought her to the spotlight was "Fargin", then "Uyo Meyo" gave her a solid spot in the hall of fame.
If you strive hard, you can be just what you want. This is one of the lines in Teni's popular hit song, "Uyo Meyo". Teni is the sister to Niniola, a renowned Nigerian female musician. They both hail from Ekiti state born into the family of Mr. and Mrs. Apata. For this piece, we'll be looking at Teni Apata's biography, her parents – mother and father, and Teni's net worth as of 2020.
Teni Apata Biography
Teni's full name is Teniola Apata, where Teniola means "foundation of wealth". She was born on 12th December 1993 into the Apata family. Teni hails from Ilesa, a town in Osun State However, she was raised in Lagos where she attended Apata memorial high school – a school owned by her father. Teni's father Simeon Apata was a retired Brigadier General, who he was assassinated on January 8, 1995, when Teni was just 2.
After Teni finished her secondary school education, she went for a degree in business administration at American InterContinental University which she obtained including a minor in Information Technology. Teni, a versatile musician once played drums for Lagos state governors such as Babatunde Fashola, Mohammed Buba Marwa, and Bola Ahmed Tinubu.
There is no mention if Teni is in any relationship, but we've noticed she may have a bit of affection for the Nigerian international act, Wizkid. However, she remains single and no news of being engaged to anyone, yet.
Teni Apata Career
Teni began her music career as a drummer. She was skillful enough to play in events hosted by Lagos state governors and her school band. She sailed into music with inspirations from Wasiu Ayinde's songs.
In 2016, Teni started her music career and got signed into Magic Fingers Records owned by Shizzi, releasing her first single "Amen". When she was signed into Dr. Dolor Entertainment record label in 2017, she broke the music space in Nigeria with another single "Fargin" which was released in September 2017.
Teni is living her dreams now, running a successful music career. She has released several hit singles that moved hips and touched souls in Nigeria. She is sometimes compared to the Nigerian music icon, Simi, raising an intense debate on social media. Teni's most popular music include;
Fargin
Askamaya
Lagos
Amen
Pareke
Fake Jersey
Case,
Shake Am
Power Rangers
Billionaire
Uyo meyo
Isolate
Morning
Mine
Lockdown
Teni is known to be indigenous with her music but she makes every Nigerian relate as she spices up with the pidgin English. Teni Apata has won many notable awards and has been nominated for several awards both in Nigeria and internationally.
The Headies Award for Rookie of the Year – 2018
Best New Artist – Soundcity MVP Awards Festival- 2018
Nigeria Entertainment Award for Most Promising – 2018
The Headies Award for Viewer's choice – 2019
The Headies Award for Best Recording of the Year – 2019 – Uyo meyo
The Headies Award for Best Vocal Performance (Female) – 2019 – Uyo meyo
The Headies Award for Best Pop Single – 2019 – Case
In addition to her music career, Teni is making a move into movie acting. She had once played the role of a judge in a KKB show in her early days.
Teni's first professional movie, Dear Affy, is scheduled to be released on February, 14. Dear Affy is a movie directed by Samuel Olatunji aka Bigsam where Teni will be featuring alongside top Nollywood actors and actresses including Toyin Abraham, Kehinde Bankole, Chinedu Ikedieze, Bimbo Ademoye, Chiwetalu Agu, Bimbo Akintola, Odunlade Adekola, Uzor Arukwe, and Faithia Williams.
Teni Apata Net worth
Teni is a talented Nigerian musician whose songs have made waves in the music industry. She has won several awards and created a strong niche for herself in the music industry becoming one of the influential and richest women in Nigeria.
Teni landed an ambassador deal on the 12th of July 2019 with Wema Bank Nigeria's alat_ng scheme. Big brands such as Budweiser beer, TomTom, Pepsi Naija, Tecno all signed an ambassador deal with Teni Apata in 2019.
Source: www.GhanaCNN.com