These conditions may also have a toll on the average Ghanaian as most of them may see us loose several interventions that have us since the Akuffo Addo led new patriotic party came into power over the past 6 years. The International Monetary Fund lends out money to countries depending on their GDP and how strong their economies are.
Developed countries with strong GDP and currencies may be given non-concessional interest loans to further stabilize their economy with the hope of being able to pay it back or at least make good use of it.
However underdeveloped or developing countries such as Ghana may be given concessional loans in which the International Monetary Fund dictates how and what the country uses the for.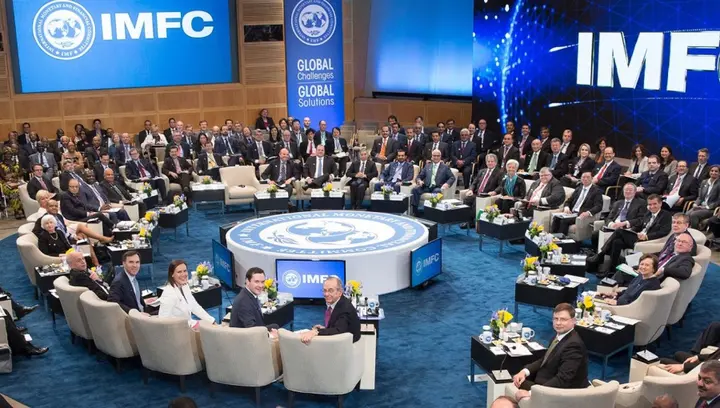 The Organization assumes that developing countries are not capable of managing its affairs in the first place hence the need for a loan, they then decide which sector of the countries economy should be restored or supported.
The conditions include the immediate resolution of the free senior high school policy which was started in 2017 by the new patriotic party after winning the 2016 general election. The IMF believes Ghana's economy is not at a state to render free senior high school education with several sectors on their needs.
Also, the resolution of the nation builders corps since a chunk of money is used to pay several semi employed youth in the economy whose take home salary isn't anything to talk about. It suggests that the government redirect these amounts in to the construction of more factories and job creation interventions to reduce the unemployment rate.
Furthermore, the IMF sees no reason why a country running to it would prioritize the construction of a cathedral among other pressing needs such as constant floods in the capital and increasing prices of foodstuffs in various markets across the 16 regions of Ghana.
The IMF will also want the President to cut down on the size of the government especially the number of ministers. Ghana currently has over 82 ministers and this number takes on ton of money of the national coffers.
The International Monetary Fund will also want to see the government abolish the ex gratia system which leases out huge amounts of tax payers money to past presidents and ministers of states who were duely paid during their tenure and had proper retirement packages made for them.
These are but a few directives the financial organization will require from Ghana should it happen to grant us a loan to salvage our economy from its knees and getting back on its feet.
Many Ghanaians are also against the decision by the government to run to the IMF to ask for another loans despite taking several loans within its 6years in power . Ghana's current debt sits at about $54 billion which constitutes over 7000% of the country's GDP.
Source: www.GhanaCNN.com