Two Personalities That Have Won Elections With The Worst Results In The History Of Ghana
General Elections are held every four(4) years in Ghana as demand by the constitution of the land. These elections are held to elect both president and parliamentary representatives.
Unlike the parliamentary election where a candidate wins by a simple majority, the president must compulsorily win with at least 50% + 1 of the valid votes cast.
Interestingly, our constitutional rule that begins in 1992, witnessed some varied electoral results at the presidency level. From 1992 till date, the country can boost of eight(8) successful general elections with two competitive run-offs.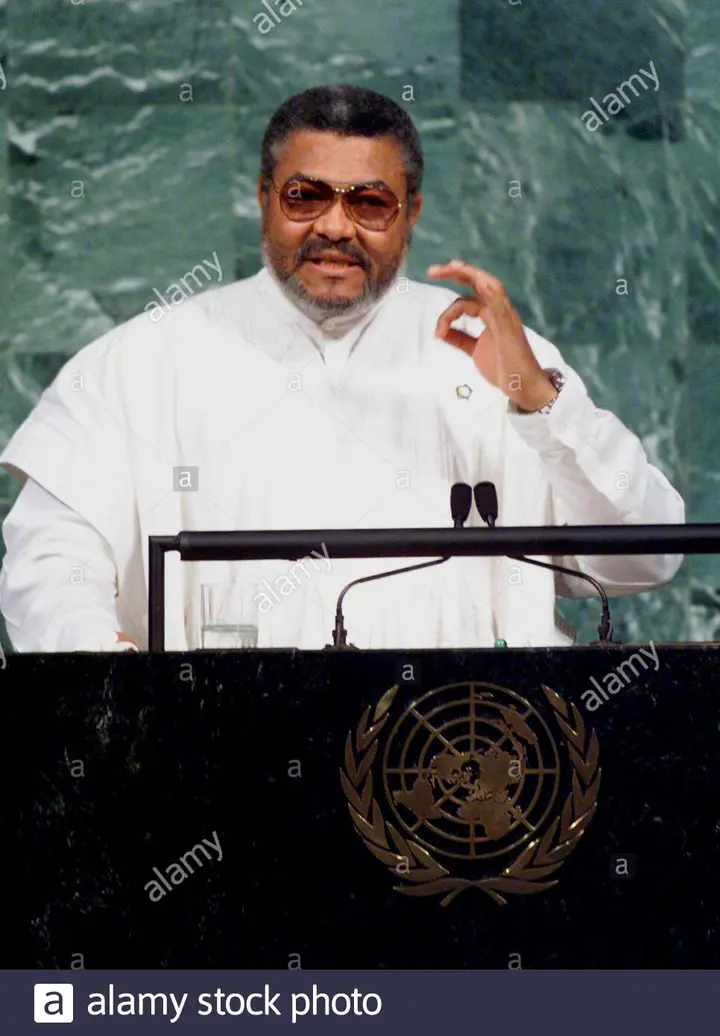 Jerry John Rawlings, on the ticket of the Provisional National Defense Council (PNDC) stood for the 1992 presidential election whiles Albert Adu Boahen represent the NPP.
At the end of the general election that was conducted by the then Interim National Electoral Commission headed by Dr. Afari-Gyan, Jerry John Rawlings won the election by a margin of 1,118,371 of the total valid votes cast.
He actually pulled 2,323,135 of the total valid votes representing 58.4% whiles his closest contender, Albert Adu Boahen of the NPP pulled 1,204,764 of the total valid votes representing 30.3%.
In 1996, Jerry John Rawlings, though won the presidential election by 57.4% less than the 58.4% in 1992, he won by a margin of 1,264,880 more than the margin of the 1992 general election(1,118,371).
He pulled 4,099,758 of the valid votes representing 57.4% as against the 2,834,878 valid votes of his closest contender representing 39.7%.
This means that, Jerry John Rawlings ruled Ghana with a vote margins of 1,118,371 in 1992 and 1,264,880 in 1996.
The subsequent elections year took the following trend.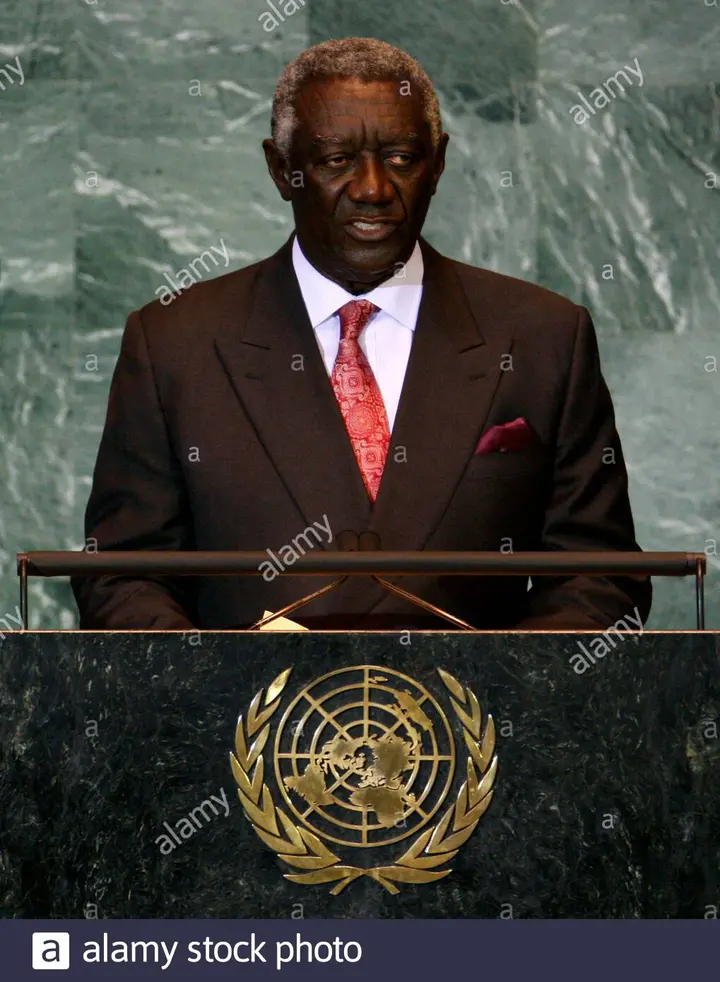 In 2000, after the run-off, John A. Kuffour of the NPP won the presidential election by a margin of 881,137 after he pulled 3,631,263 of the total valid votes representing56.9%, whiles John Evan Atta Mills of the NDC pulled 2,750,124 of the total valid votes representing 43.1%
Kuffour's vote margin in 2004 reduces from 881,137 to 673706 after pulling 4,524,074 of the valid votes representing 52.4%. Atta Mills in 2004 also pulled 3,850,368 representing 44.6% of total valid votes.
Kuffour therefore ruled with a vote margin of 881,137 and 673,706 in 2000 and 2004 respectively.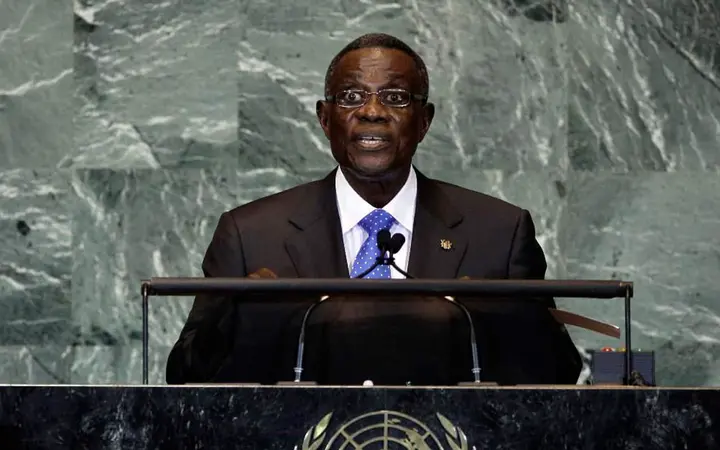 John Evans Atta Mills in 2008 also ruled with a vote margin of 40,586 after beating Akuffo Addo with a total valid votes of 4,521,032 representing50.2%. Akuffo Addo of the NPP pulled 4,480,446 representing 49.8%. This I must say is the result of the 2008 run-off.
It will be recalled that, Akuffo Addo beats Atta Mills in the first round after pulling 4,159,439 of the total valid votes representing 49.13% as against the 4,056,634 valid votes for Atta Mills representing 47.92%.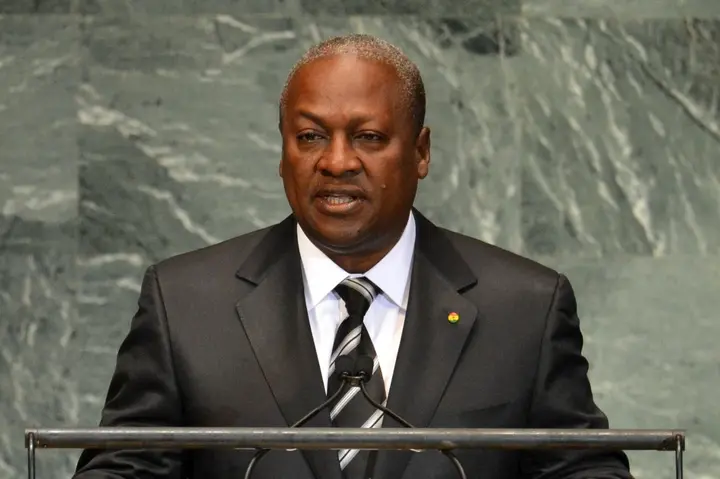 In 2012, John Mahama's leadership became possible with a winning vote margin of 325,863 after pulling 5,574,761 of the valid votes representing 50.7% as against the 5,248,898 valid votes for Akuffo Addo of the NPP representing 47.7%
Again in 2016, Akuffo Addo formed a government with a winning vote margin of 984,570 after pulling a valid votes of 5,755,758representing53.7%. John Mahama of the NDC also pulled 4,771,188 representing 44.5%.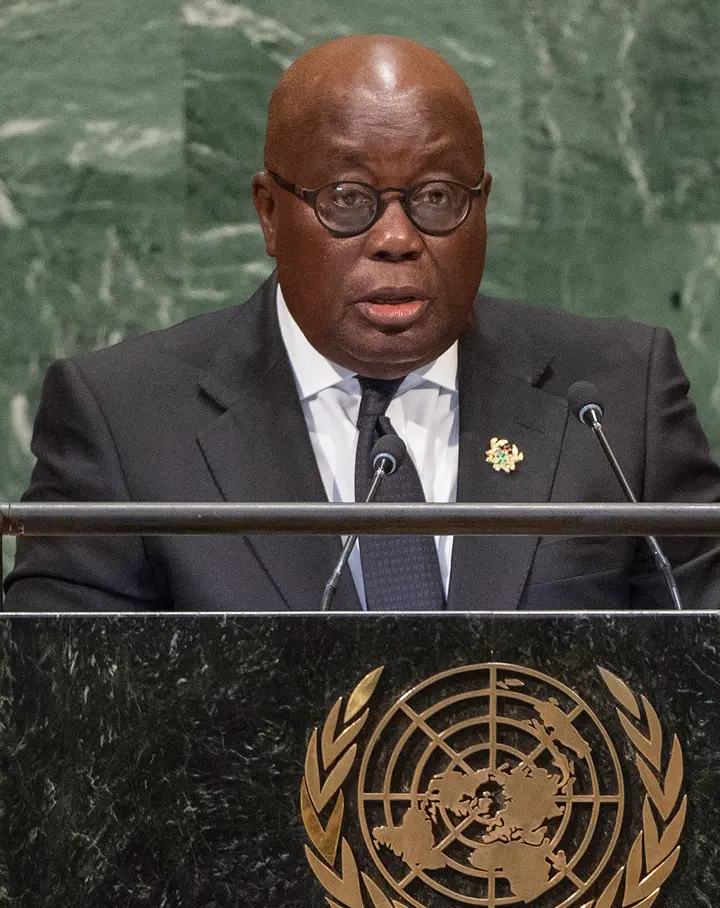 With the immediate past election, Election 2020, Akuffo Addo was declared winner after securing 6,730,587 valid votes representing51.30%. John Mahama of the NDC who came second also pulled 6,213,182 representing 47.36%.
This brought the winning margin of Akuffo Addo for 2020 to 517,405 as against the 984,570 in 2016.
From the above winning trend, we can confidently tell that, Jerry John Rawlings was the only president with the highest vote margins in the history of our presidential elections.
He won in both terms with a margin above one (1) million, thus 1,118,371 margin in 1992 and 1,264,880 margin in 1996. Indeed he was the man of the people.
Considering the fact that, some of the presidents only ruled for one term, it will be prudent to look at the performances in the first term.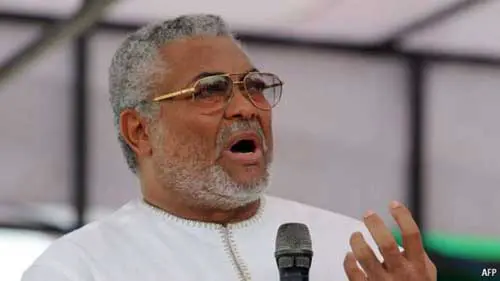 1. Jerry John Rawlings 1,118,371 winning margin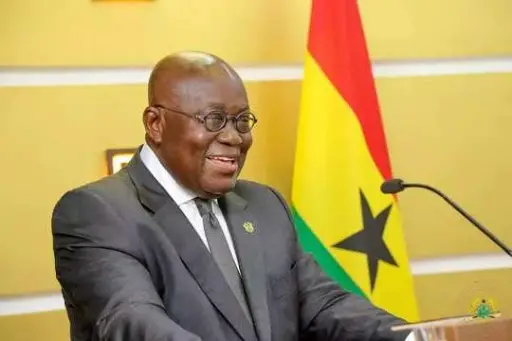 2. Akuffo Addo 984,570 winning margin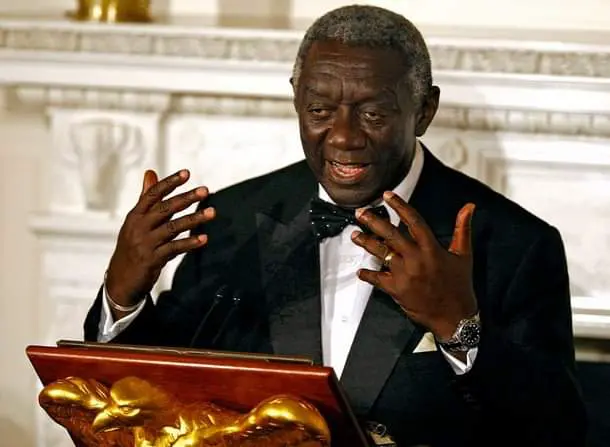 3. J A Kuffour 881,137 winning margin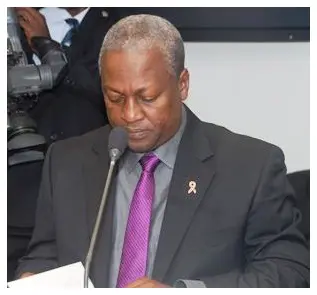 4. John Mahama 325,863 winning margin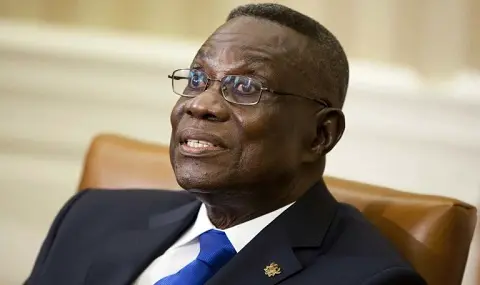 5. Atta Mills 40,586 winning margins
Apart from winning with lesser margins, John Mahama and Atta Mills ruled with a lowest percentage range of 50% to 50.7%.
Source: GhanaCNN.com
Man Caught Eating Forbidden Fruit Of Married Woman In An Uncompleted Building -WATCH
Man Caught Eating Forbidden Fruit Of Married Woman In An Uncompleted Building -WATCH
According to reports, a man was seriously humiliated after he was caught having s.x with a married woman in an uncompleted building.
The man who was caught unclad with his married lover, was forced out of the uncompleted building without his clothes on – in a bid to shame him alongside his partner.
Facebook user Emmanuel who shared the report didn't give the exact state in Nigeria where the incident occurred.
Meanwhile, Nigerians have reacted to the trending pictures of the couple after their s.xcapade was exposed. see below.
Source: www.GhanaCNN.com
5 Best Destinations to Honeymoon in October
5 Best Destinations to Honeymoon in October
If you're in search of the perfect destination for your October honeymoon, you're in luck! There are tons of quality options to choose from during this autumn month, whether you want to relax on the beach, immerse yourself in wildlife, or explore a romantic city.
For October destination ideas and travel tips, we turned to travel expert John Spence and his team of destination specialists at Scott Dunn USA. His first piece of advice: don't wait until the last minute to book your fall honeymoon. "I would start planning as soon as possible," Spence advises. "It costs the same whether you plan now or later, but by planning now you'll get your first choice of accommodations, whereas you'll likely have far fewer options later as places fill up."
Maldives
If the Maldives isn't on the top of your honeymoon wish list, it's about to be. October is a great time to see whale sharks and manta rays, which makes for a fun excursion. Couples should stay at Anantara Kihavah Maldives for a once-in-a-lifetime honeymoon experience. The resort offers a special honeymoon package that includes daily breakfast and dinner, champagne, unique dining experiences, and a romantic "Slumber Guru Ritual."
Tanzania and Kenya
One of the most sought-after African honeymoon combinations is Tanzania and Kenya, and there's no better time to visit and view wildlife than in the dry season. "I would recommend Tanzania and Kenya for a classic big game honeymoon safari," says Spence. "The Great Migration is still taking place in East Africa in October, so it's a great time for viewing, and the lodges there are some of the most romantic."
South Africa
"South Africa is our number one destination for honeymooners this year, and for good reason," shares Andres Arrigara, Africa travel specialist at Scott Dunn. "In October the temperatures are mild and rainfall is low, but really, it's hard to beat some time in Cape Town and the Winelands any time of year."
For a honeymoon with an ideal mixture of adventure and luxury, start at Table Mountain to take in the panoramic views of the Western Cape, then head down to the waterfront to treat yourselves to artisan crafts and clothing made by South African creatives. To top off the trip, couples can drive to the Winelands or go explore a multitude of national parks and wildlife preserves, where the odds of seeing all of the Big Five (lions, leopards, rhinos, elephants, and African buffalo) are very high.
A perfect destination for couples who want a Caribbean experience without actually leaving the country is St. Thomas. Since it's part of the U.S. Virgin Islands, no passport is required! Stay at the luxury Ritz Carlton St. Thomas, which recently went under a $100 million renovation. Couples can book a sunset sail on the resort's very own catamaran, the Lady Lindsey. Pro tip: Make sure to book a Club Level room for exclusive access to a private beach area and the Club Lounge with unlimited meals, snacks, and beverages throughout the day.
Morocco
"Morocco is wonderful in autumn and such a romantic destination," says Rachael Mendizabal, Europe travel specialist at Scott Dunn. Rooftop dinners surrounded by candles, couples massages in marble-clad spas, and nights in a glamping tent under starry skies make for the most picturesque honeymoon memories. Be sure to book Morocco well in advance, as the best rooms and riads sell out. For a luxury stay, consider a riad at Royal Mansour in Marrakech.
Source: www.GhanaCNN.com
Aliko Dangote Reemerges As World's 74th Richest Billionaire
Aliko Dangote Reemerges As World's 74th Richest Billionaire
As the world's richest billionaires' ranking continues to shift, with the most recent offset being the emergence of Indian billionaire Gautam Adani as the world's second-richest man ahead of Amazon Founder Jeff Bezos, some billionaires like Aliko Dangote have seen their wealth ranking improve in recent weeks after losing out several weeks ago.
Dangote, whose net worth has declined by $275 million since the start of the year, dropped out of the top 80 richest billionaires list more than a week ago, as his wealth fell below the $19-billion mark for the first time since Sept. 29, 2021.
After falling out about a week ago, the billionaire, who derives the majority of his fortune from his 86-percent stake in Dangote Cement Plc, Africa's largest cement maker, is now ranked 74th on the Bloomberg Billionaires Index, a list that tracks the fortunes of the world's 500 richest people.
Dangote is now not only the richest man in Africa, but also the richest Black man in the world.
His re-entry into the top 80 billionaires list was aided by the decline in the net worth of Indonesian billionaire Michael Hartono, Russian billionaire Alisher Usmanov, and Thomas Frist, a U.S. physician and businessman who is the wealthiest person in Tennessee, a landlocked state in the southeastern United States.
Dangote's net worth has fallen from $19.1 billion at the beginning of the year to $18.8 billion at the time of writing this report. This equates to a $257-million loss in wealth for the billionaire businessman since the year began.
The drop in his net worth, which began on May 13 when he became the world's 61st richest man after his net worth surpassed $21 billion for the first time since 2014, can be attributed to a drop in the shares of his publicly traded cement company, Dangote Cement.
Since May 13, shares in the leading cement maker have dropped 18.3 percent, from an all-time high of N300 ($0.697) to N245 ($0.5694) at the time of writing.
The drop in the company's stock can be attributed to investors' reaction to its half-year earnings figures, which revealed a double-digit drop in profit in the first half of 2022 due to higher energy costs and unrealized foreign exchange losses.
Source: www.GhanaCNN.com