Was King Solomon A White Or Black Man? – Know This Secret
Was King Solomon A White Or Black Man? – Know This Secret
Globally Kings among Kings aim at the admiration or name of just one king who is in the person of King Solomon.
This is and among other numerous reasons is the reason why the King of Ashanti Kingdom in Ghana is nicknamed King Solomon.
This proves his sense of knowledge and wisdom. Literally people who exhibit pure sense of knowledge in their endeavours are also called Solomon making an imprint of how knowledgable the person in question is.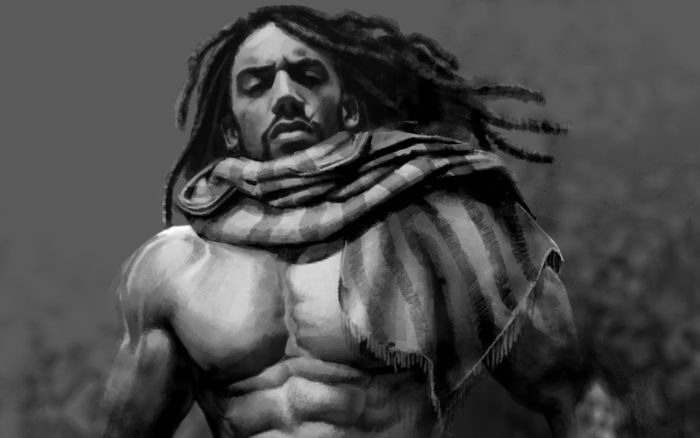 King Solomon's Reign
Per the Hebrew Bible, Old Testament, Quran, and Hadiths, King Solomon who also known as Jedidiah was a fabulously wealthy and wise king of the United Kingdom of Israel who succeeded his father, King David.
It is believed that King Solomon ruled from 970 to 931 Before Christ (BC) or Before the Common Era (BCE). King Solomon in other words is being referred to as the as king of the United Monarchy, which broke apart into the northern Kingdom of Israel and the southern Kingdom of Judah shortly after his death. Following the split, his patrilineal descendants ruled over Judah alone.
According to the Quran, he is considered a major prophet, and Muslims generally refer to him by the Arabic variant Sulayman, son of David, this is according to the body of Jewish civil and ceremonial law which is known as the Talmud. Solomon is one of the 48 prophets.
King Solomon's Wisdom
King Solomon is being identified by the Hebrew as the builder of the First Temple in Jerusalem, beginning in the fourth year of his reign, using the vast wealth he and his father had accumulated. He committed the temple to Yahweh, the God of Israel. He is seen as great in wisdom, wealth and power beyond either of the previous kings of the country, but also as a king who sinned. His sins included idolatry, marrying foreign women and, ultimately, turning away from Yahweh, and they led to the kingdom's being torn in two during the reign of his son Rehoboam.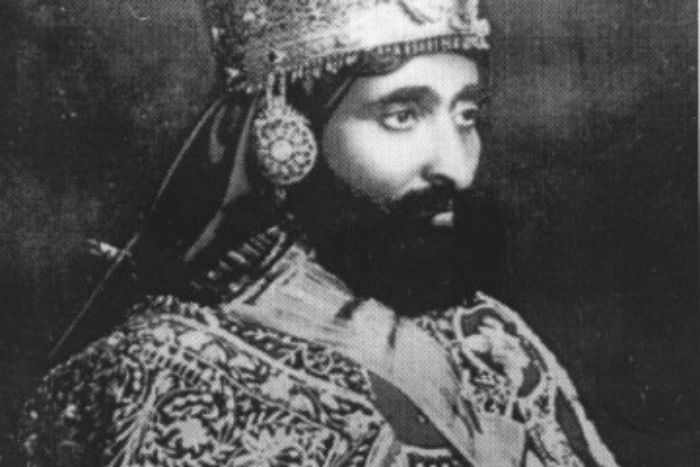 King Solomon Was A Black Man
King David was ruddy like these two children. Here is means like his son Solomon. Ruddy means reddish brown like these children and these cows.
The two main colours of olives are green and black. So, when we say "olive skinned" do we mean green like a Martian or black like the black skinned indigenous people still living in the area King David lived?
According to the Bible Adam was the colour of the earth: reddish brown to dark brown (maybe even jet black) but definitely not "white" or "olive skinned." We know the colour of the earth from the ground as it appears black in hue/colour. Hue-man= human. All these people had hues/colour to them. Thus the colour man and what colour was that? Black.
Raisins are ruddy too. King David like his son and the women he married were black. They were indeed "raisins in the sun.". With this assertion I can boldly say that King Solomon as we all know as a black man.
Source: www.GhanaCNN.com
Christians Are Wicked – Popular Gospel Musician Reveals
Christians Are Wicked – Popular Gospel Musician Reveals
Popular gospel musician, Great Ampong, confessed that despite being a devout Christian, he will always view Muslims as being more charitable and giving than Christians.
Speaking in an interview on Happy FM, Ampong stated that he spent nine years sleeping in a church due to his homelessness and lack of employment, but no one saw him to help him out.
"I even used to clean and sometimes sing during events, but no one in the church ever invited me home to eat or even gave me money for food… Christians are wicked," he said.
According to the musician, the first person to ever gift him money for the first time was the late Alhaji Banda of blessed memory.
"These are some of the things which make Christianity difficult. The first man to ever give me Ghc 300.00 in 2003 was Alhaji Banda.
"He gave me that money, the first time we met and he did so without me asking him, the person who really helped me in my music career was him who is a Muslim," he explained
Quite recently, Isaiah Kwadwo Ampong and Daddy Lumba had a rift over some 3.6 million old Ghana cedis proceeds from an album launch that the latter allegedly pocketed.
This was after a joint production of an album, "Hossana," in which Ampong reportedly wrote eight out of ten songs.
Source: www.GhanaCNN.com
Homosexuality Not A Crime – Pope Francis
Was Jesus Black or White? Beyond The Menalin
Was Jesus Black or White? Beyond The Menalin
The issue is, Jesus was not white. You'd be pardoned for suspecting something on the off chance that you've at any point entered a Western church or visited a workmanship exhibition.
In any case, while there is no physical depiction of him in the Bible, there is additionally no uncertainty that the authentic Jesus, the man who was executed by the Roman State in the primary century CE, was an earthy colored cleaned, Middle Eastern Jew.
This isn't disputable from an academic perspective, however by one way or another it is an overlooked detail for a significant number of the a huge number of Christians who will accumulate to observe Easter this week.
One will argue that does it really matter for us find answers to these tough questions?
With all due respect I will say yes, it really does since our society calls on good role models , we are well aware of the power of representation and the importance of diverse role models so I wouldn't be bad as a Ghanaian to also find a black role model in the shape of Jesus Christ as in Koranteng's book I read years ago gave me a fair admiration in this path in his book titled 'Black Man's Redemption'
In Melbourne Gibson's movie Passion for Christ an Australian man was used in that movie and if Jesus was not black in that movie it gives me the motivation to go on with this piece as we can recognise the importance of ethnically and physically diverse role models in our media todag, so according to my worries why can't we do the same for Religion ? Why do we continue to allow images of a whitened Jesus to dominate while you and I were not there. My hope is for a balance domination of Jesus just to give a black generation a role model in the shape of Jesus Christ.
Using a white man as Jesus Christ in all media platforms including movies and pictures creates a mental miarrppressentation , where one can feel deep affection for Jesus but little empathy the black man. It likewise has implications for the theological claim that humans are made in God's image. If God is always imaged as white, then the default human becomes white and such thinking does not breed positive image for the black man.
Growing up I have always seen pictures a around giving me an impression that Jesus is a white man and not black and it is with this belief that Black Supramacy Group have also argued that Christianity was created just to make the man mentally enslaved and looks down on their black colour.
Source: www.GhanaCNN.com